The tradition of capacitor production in Eastern Thuringia dates back more than 75 years. 1938's small SIEMENS outlet producing DC capacitors for radio appliances has evolved into one of the world's leading specialists in high class capacitors for power factor correction, harmonic filtering, traction and DC link, for white goods, fluorescent lighting and many other AC and DC applications. With its three German manufacturing sites, ELECTRONICON is the country's largest capacitor manufacturer.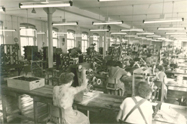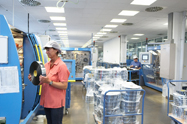 | | |
| --- | --- |
| 1938 | SIEMENS & HALSKE open factory for DC capacitors in paper technology, becoming the company's key R&D location for capacitors during WW2 |
| 1942 | Creation of in-house metal coating facility, a major keystone of today's success: the proprietary know-how in paper and film metallization |
| 1948 | Nationalization. The newly created "Geraer Kondensatorenwerk" (later to become RFT VEB Elektronik Gera) grows into one of the biggest capacitor factories in the former Eastern Bloc |
| 1976 | First range of capacitors using metallized polypropylene film |
| 1992 | ELECTRONICON Kondensatoren GmbH emerges from the old RFT/Electronicon GmbH |
| 1994 | Takeover by SYSTEM ELECTRIC GmbH, inventor of modular PFC banks and Germany's leading specialist in industrial power factor correction |
| 2002 | Launch of PK16™ range, pioneering the systematic substitution of electrolytic capacitors in the DC links of converters |
| 2004 | ELECTRONICON's MSD™ range is world's first liquid-free high voltage power capacitor with self-healing dielectric |
| 2011 | Opening of new factory in Gera Hermsdorf for production of high power and heavy current capacitors |
| 2017 | Annual turnover reaches 69.2 Million EUR, almost 7 times higher than the sales of 1992 |
The Big Plus - Machines and Technology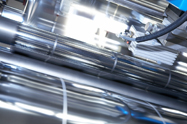 Over 75 years of experience in metallizing papers and films are as crucial to our success as the more than 80 years of experience in designing and manufacturing capacitors. Besides the cost advantages and extended quality control, our modern metallizing plant provides for higher flexibility and faster availability of materials than with the majority of our competitors. It is also the foundation of our very own know-how in metal coating techniques and distinguishes our products from all those depending on the expertise of external metallizers.
Our highly versatile collection of winding machines is one of Europe's biggest, and a prerequisite of our huge product variety – matching the requirements of our markets. Manufacturing capacitors in Germany can be highly competitive - thanks to high productivity and automation in key departments.
100% German Production
Apart from the metallization plant which focuses on the efficient provision of each capacitor's fundamental component – the metallized film, over 480 skilled workers are employed in our two manufacturing sites: The factory in Gera Keplerstrasse assembles all sorts of cylindrical AC and DC capacitors, and the brand new factory in Gera-Hermsdorf focuses on the assembly and testing of our large box-type capacitors, as well as our reactors.
The proximity of the three sites allows for tight and continuous quality control. Production in Germany means consistent product quality from well-organized, reliable processes, implemented by a sensible and responsible workforce.
Innovation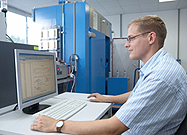 Even after hundreds of years of practical use, capacitors still face new requirements in modern applications. With the experience and know-how of more than 80 years, ELECTRONICON's engineers are always exploring alternative options for improvement, finding new solutions to create products that are even more reliable, more durable, and optimized for all application environments.
Our MKPg™ range was one of the world's first truly dry power capacitors. Our PK16™ range heralded the large-scale substitution of electrolytic capacitors in modern converters. MSD™ is our brand name for the world's first medium voltage power capacitor with a self-healing dielectric, in a completely dry design. ELECTRONICON is not just another supplier of capacitors: we are your partner in making your products superior to those of your competitors.
Video